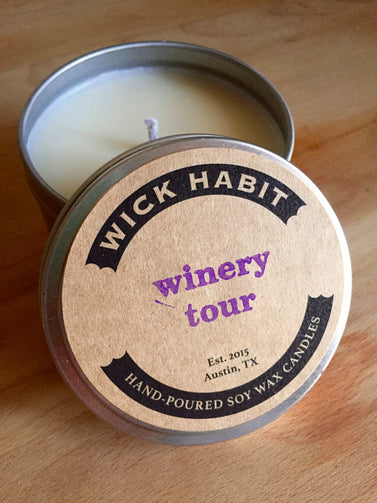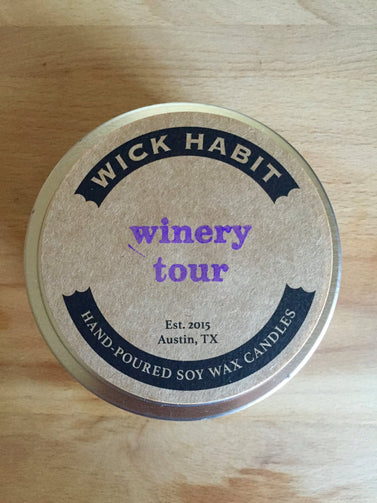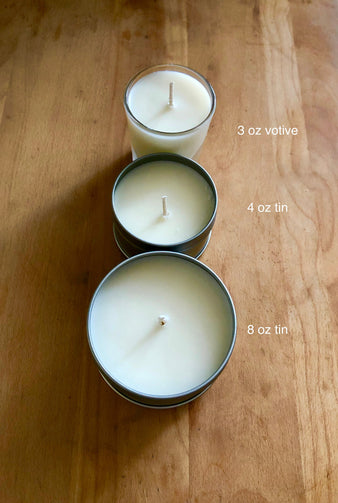 Winery Tour
Winery Tour
Regular price

Sale price

$11.00
Smells like: a field of grapevines and lavender
Austin is a stone's throw from dozens of great wineries scattered throughout the Hill Country. This candle is the next best thing to hitting the Wine Trail on a warm spring day. In order to replicate the wine tasting experience as accurately as possible, please enjoy this candle in the following manner:
1. Inhale a small amount of scent into your nasal cavity.
2. Close your eyes. Savor the complexity. Swish it around a little.
3. Exhale.
4. Eat one tiny cracker.
5. Repeat.
**********
Soy wax candles burn long and clean, and each metal tin can easily be wiped out and re-used.
All of my candles are hand-poured in very small batches (by me), and all labels are handwritten (by me), so expect some slight variation in appearance. Otherwise, I would be a robot. And that would be WILD.
Couldn't load pickup availability