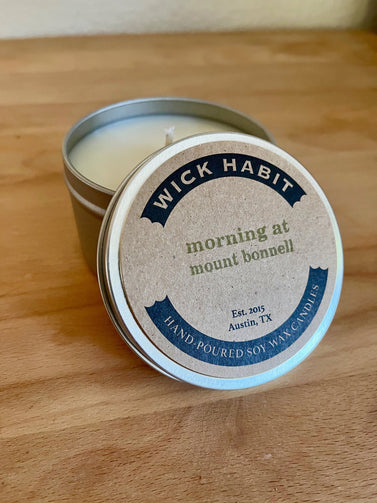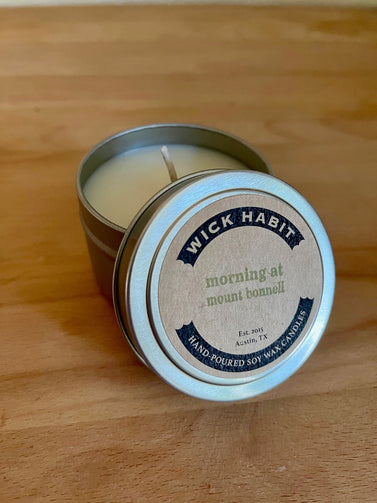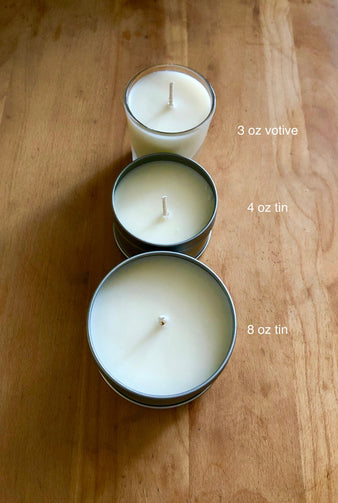 Morning at Mount Bonnell
Morning at Mount Bonnell
Regular price

Sale price

$16.00
Smells like: moss-covered limestone, juniper, sage, mixed florals.
Austin's Mount Bonnell has seen its fair share of visitors over the years, playing host to decades' worth of tourists, a picnicking General Custer, a Mormon mill, a cable-sliding daredevil, a legend of tragic lovers, and (most importantly) the wedding vows of yours truly. It is also the home to bright juniper, pungent sage, earthy moss, and--every once in a while--a whisper of bridal bouquet. 
**********
Soy wax candles burn long and clean, and each metal tin can easily be wiped out and re-used.
All of my candles are hand-poured in very small batches (by me), and all labels are handwritten (by me), so expect some slight variation in appearance. Otherwise, I would be a robot. And that would be WILD.
Couldn't load pickup availability