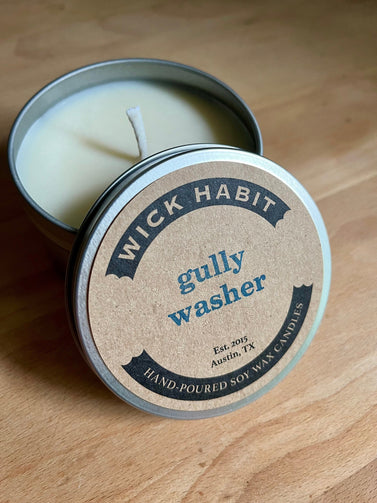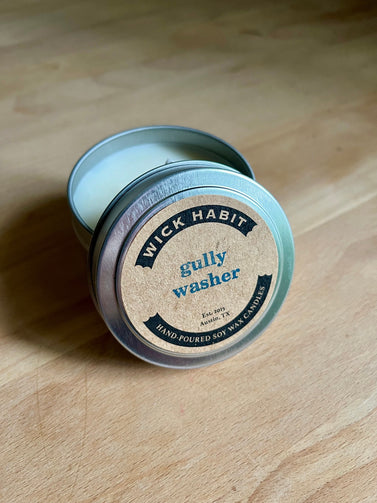 Gully Washer
Gully Washer
Regular price

Sale price

$16.00
Smells like: the aftermath of a hard rain
For Central Texans, "when it rains it pours" is not so much an adage as an observable, literal fact. We don't tend to see a lot of gentle drizzle here. It's generally more like weeks on end of brutal drought punctuated by the occasional house-shaking, branch-walloping, landscape-rearranging storm. Those are gully washers--a rain so heavy it can shift the topography in minutes rather than decades. This scent is inspired by nature's more theatrical side, a blend of wet earth, crushed bluebonnets, and rich sandalwood.
**********
Soy wax candles burn long and clean, and each metal tin can easily be wiped out and re-used.
All of my candles are hand-poured in very small batches (by me), and all labels are handwritten (by me), so expect some slight variation in appearance. Otherwise, I would be a robot. And that would be WILD.
Couldn't load pickup availability