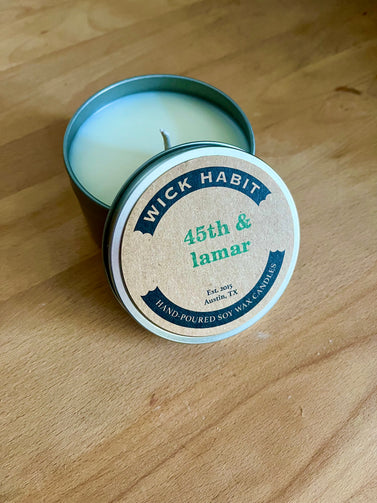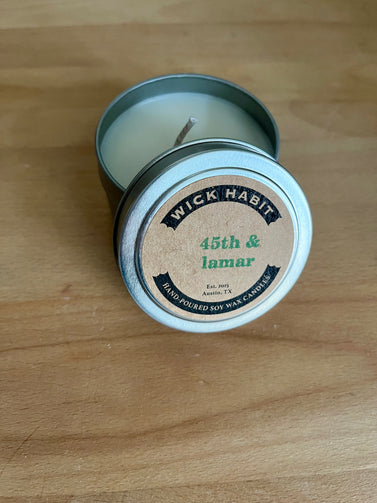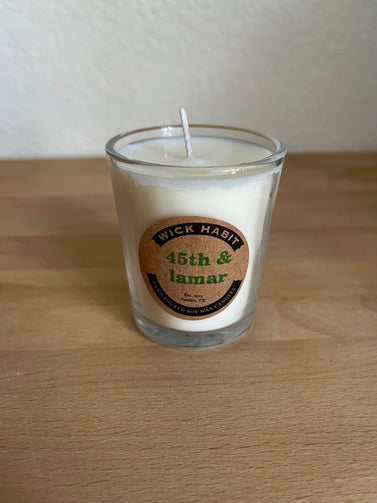 45th and Lamar
45th and Lamar
Regular price

Sale price

$16.00
Smells like: a frosty marg with the slightest hint of a salty chip

For years I have attempted to use scent to capture the spirit of locations I enjoy in my hometown, but until now I have not been fully honest with you or myself about the Austin space in which I probably spend the most time: r/austin. I am strictly a lurker, but the Austin subreddit is an excellent place to discover that there are not any good restaurants here (debatable!) and the drivers are terrible (true) and it hasn't actually been cool or weird in any way since 1974 or 1994 or 2014, depending on when the Redditor arrived (2002).

But it's also a good place for HEB memes and gallows humor about the weather (special shoutout to the Redditor who, upon seeing a post indicating that a one-million day streak of 100+ degrees was about to end, asked if they should drip their pipes) and actual helpful advice about things both intense and mundane. It's also a place where, in an inside joke that predates my arrival in the subreddit several years ago, they will consistently direct you to 45th and Lamar for a frosty marg and some skillet queso. This is my love letter to my fellow Redditors, and if anyone ever mentions it over there I will not be reading any comments because I am absolutely terrified of y'all.
 **********
Soy wax candles burn long and clean, and each metal tin can easily be wiped out and re-used.
All of my candles are hand-poured in very small batches (by me), and all labels are handwritten (by me), so expect some slight variation in appearance. Otherwise, I would be a robot. And that would be WILD.
Couldn't load pickup availability