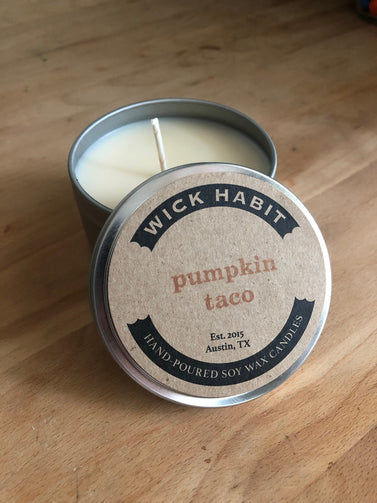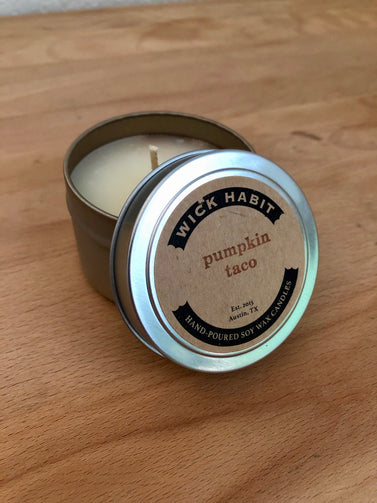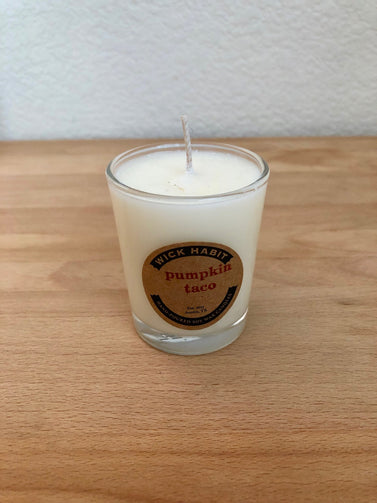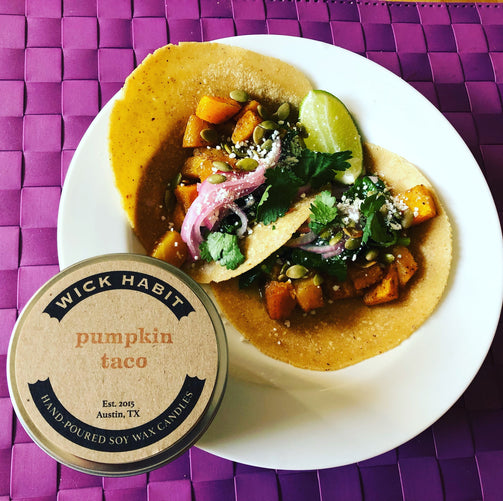 Pumpkin Taco Soy Wax Candle
Pumpkin Taco Soy Wax Candle
Regular price

Sale price

$16.00
(Formerly Taqueria) Smells like: creamy pumpkin, Mexican spices, and corn tortillas.
This is my sneaky Austin spin on the hallowed/hated PUMPKIN SPICE CANDLE. A little sweet, a little savory, a little squash. The best thing about this version is you can burn it all year long without anyone snidely calling you "basic."
NOTE: 8 oz and 4 oz are the total capacity of the tins, not the weight of the wax used in each candle.
The wax stops at the fill line of each tin and is therefore lighter than the container's total ounce description. Soy wax candles burn long and clean, and each metal tin can easily be wiped out and re-used.
All of my candles are hand-poured in very small batches (by me), and all labels are handwritten (by me), so expect some slight variation in appearance. Otherwise, I would be a robot. And that would be WILD.
Couldn't load pickup availability