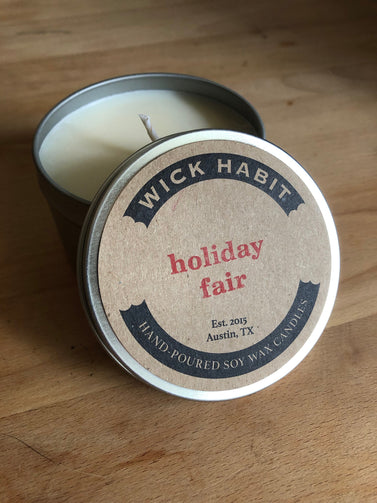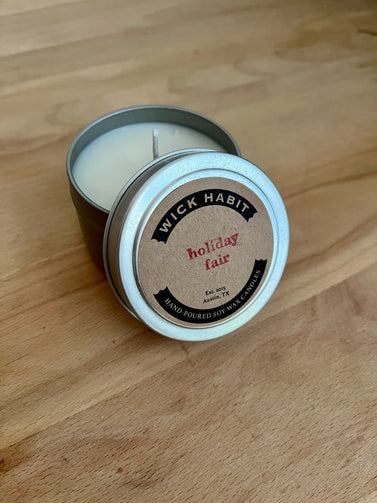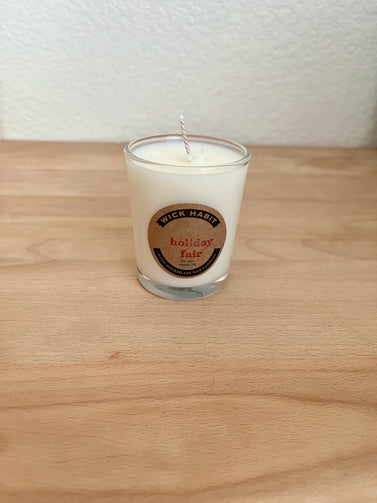 Holiday Fair
Holiday Fair
Regular price

Sale price

$16.00
Smells like: spiced wine, warm hazelnuts, and bayberry.
For several years in a row I talked myself out of making this scent because even though the theme of my candles is *things I love about Austin* and holiday markets are *extremely high on the list of things I love about Austin* it seemed silly to do the thing that's the place where I sell the thing, you know? But, as it turns out, my sensible side is no match for my seasonal-shopping-venue-loving side, so here I am trying to cram my favorite Christmas scents into one tin, with no one to stop me.
**********
Soy wax candles burn long and clean, and each metal tin can easily be wiped out and re-used.
All of my candles are hand-poured in very small batches (by me), and all labels are handwritten (by me), so expect some slight variation in appearance. Otherwise, I would be a robot. And that would be WILD.
Couldn't load pickup availability