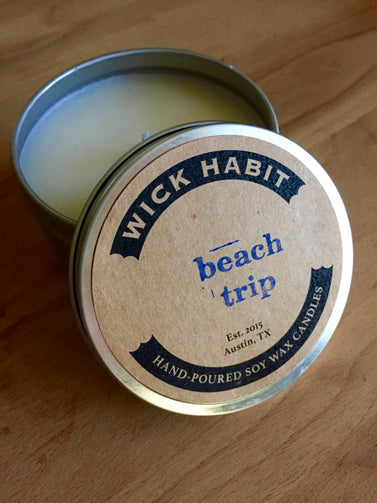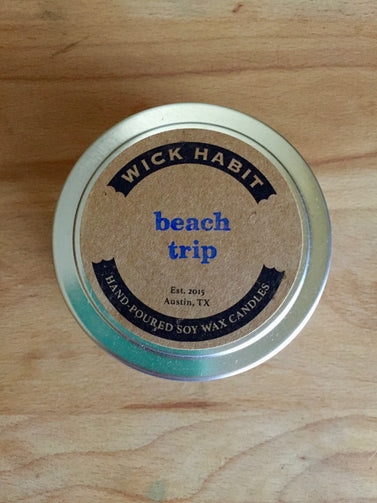 Beach Trip
Beach Trip
Regular price

Sale price

$16.00
Smells like: sea grass, salt, ozone, escape.
Obviously, Austin is the BEST, but there aaaaaare occasions in the sweltering depths of summer when it can get a little hot/traffic-ish/mosquito-tastic. That's when it's time to head for the shore. Texas has 367 miles of coastline, but if you can't quite reach any of it, this candle is here to help. I have filtered out the smells of fish and oil refinery to leave a perfect, salty, unisex scent that is crisp and fresh. Vacation in a tin!
**********
Soy wax candles burn long and clean, and each metal tin can easily be wiped out and re-used.
All of my candles are hand-poured in very small batches (by me), and all labels are handwritten (by me), so expect some slight variation in appearance. Otherwise, I would be a robot. And that would be WILD.
Couldn't load pickup availability